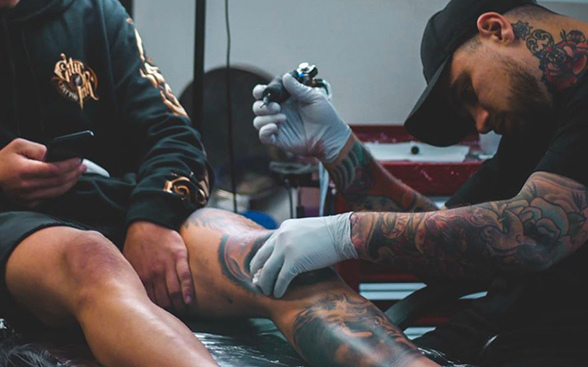 AARON
Hey, my name's Aaron aka the blackout and I've been tattooing since 2010.
I attended Gold Coast art school from 2010 – 2012 during my time as an apprentice.
The styles I specialise in are black and grey, and colour realism, I also work in other styles but these particular styles are my favourite and where I feel I can best show my skill set.
Outside of tattooing, my interests are music, creating artwork, fitness, motorcycles and sport.